Courses Offered : 1. B.A./ B.Sc.(Bio, Maths, Bio-Tech., C.S.)/ B.Com./B.C.A./B.J.M.C.with English as a Compulsory subject.
2.B.A. with English Literature as a subject.
3. M.A. English Literature.
4. Add-on Course in Spoken English & Creative Writing.
Seats Available: M.A.                    – 50
Add-On Course – 60
Faculty –
1.Dr. Anita Shankar- Head of the Department-
2.Dr. Neelu Shrivastava- Asstt. Prof.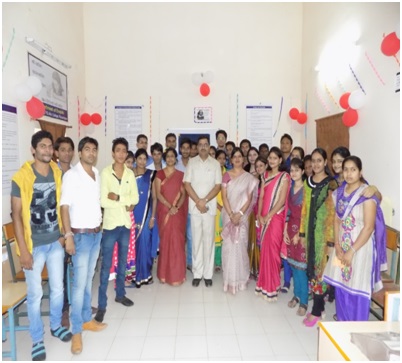 All the Teachers and Students of M.A. with Principal Sir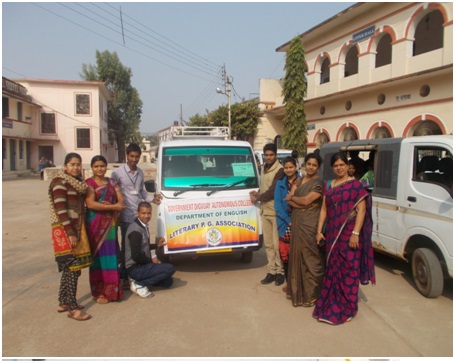 Professors along with students
going for Extension Activity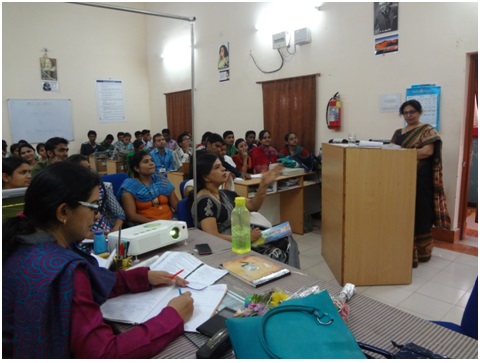 Dr. Tarlochan Kaur speaking as
Guest Speaker on IC Analysis
Recent Activities-
Meeting of Board of Studies – It was held in the department of English on 25.7.16.
Green Day – Green Day was celebrated on 11.08.16. by the department in which the students planted trees to create awareness regarding environment conservation.
Inauguration of Literary Association– It was organised on 31.08.16.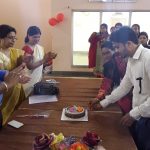 Download Files